Il Giardinone Cooperativa Sociale
Based in Locate Triulzi, at the gates of Milan, Il Giardinone Cooperativa Sociale is a Working Integration Social Enteprise (WISE) founded in 1996. We operate in the field of environmental services, creatively dealing with the design and maintenance of green, civil cleaning, sanitation and cemetery services. In addition, since 2015 we have undertaken a path of research and development in the circular economy area, where skills and relationships move towards a common zero-waste vision. Our activities are based on solid values of cooperation and solidarity, pursuing the general interest of the community and social integration. For this reason, we collaborate with local institutions to experiment new services and create new job opportunities, especially for vulnerable workers.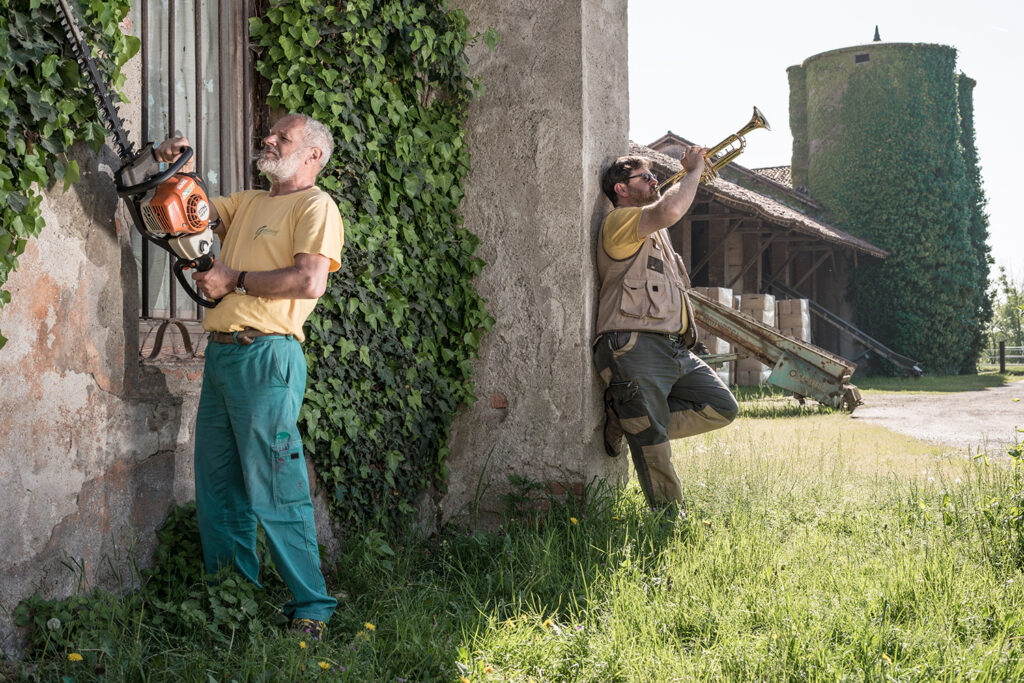 Circular economy: Fungobox and Coffeefrom.
Our circular economy path began during Expo 2015. Thanks to the collaboration with Lavazza, Novamont and Politecnico di Torino, we experimented the cultivation of mushrooms from coffee grounds. This experience led us to launch a new project in 2016, Fungo Box®, the kit for the domestic production of fresh mushrooms from coffee grounds. Every week we collect coffee wastes from local bars – usually sent to landfill – to transform them into a new resources. The know-how and relationships acquired over the last few years represented the starting point for a new project in 2021. Born to give a second life to industrial coffee grounds through a virtuous industrial symbiosis, Coffeefrom® today is the name of an innovative bio-based material, as a result of the collaboration with the Chemistry Department from Politecnico of Milano, its Foundation and the bioplastic companies. 
Circular economy represents a way to scale up our social impact. Our goal has never changed: we want to "contaminate" and create synergies within profit and non-profit worlds, in order to promote social inclusion and achieve concrete sustainable visions.